February Principal's Newsletter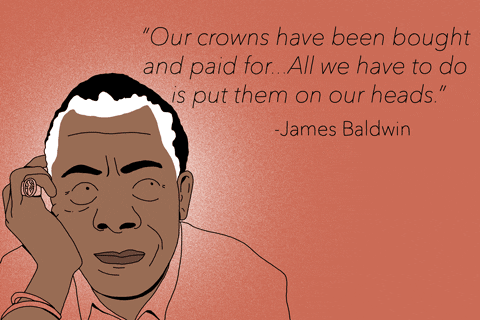 Dear Parents,
2020 is a Leap Year! This year we celebrate 29 days of February and 366 days in the year! Please share this valuable fun fact with your child. This month also marks the beginning of Black History Month, an annual celebration in our country since 1926. During this month, our students will be participating in many school wide activities that will help them to learn more about important figures in African American History. These activities include Respect for All Week, The Black History Show, Multicultural Night and a few other activities. Your community public library also has many activities scheduled that will help your child develop a firm knowledge of African American History. Your participation and support of the programs available at your local public library and the community at large will help our children to remember the important figures of our past.
Academic Alert Letters: Academic letters are currently being distributed and mailed to the homes of all students who are in danger of not meeting the promotional standards by June 2020. If you receive this letter it is very important that you schedule an appointment to meet with your child's teacher as soon as possible. Parent / Teacher academic alert conferences are designed to enable parents to readily identify ways of assisting their children meet promotional standards. Remember: Your child's success is dependent upon a strong partnership between the home and school.
Afterschool Academics Program: The Afterschool Academics Program is still in full effect until April 2, 2020. Attendance has been inconsistent in Grade 5. Please ensure that your child knows to report to After School every Wednesday and Thursday. If students won't be in attendance on any day, please call and alert the main office prior to dismissal.
Health Updates: Please be advised that medications are not to be carried by your child to school. Please ensure all medical forms necessary for medication administration be submitted to the nurse ASAP. If your child has a medical condition that requires medication, please have your child's doctor complete a medication administration form and return it to the school nurse without delay. The School Nurse and Staff Members cannot provide assistance to any child in need of medication if this form has not been completed and on file at the school.
Midwinter Recess: Please be advised that all NYC public schools will be closed on Monday, February 17th thru Friday, February 21st for the Midwinter Recess. During this vacation period all students will be provided with grade appropriate packets so that their academic stamina will be maintained. Kindly ensure that your child's school work is properly completed and returned to school on Monday, February 24, 2020.
Test Readiness: You can help your child prepare for the upcoming statewide examination in the following ways:
ü Ensure that your child participates in a grade/age appropriate silent reading activity daily in order to build reading stamina.
ü Review math facts for addition, subtraction, multiplication and division daily.
ü Ensure that your child's homework is neat and complete.
ü Build your child's confidence for test taking activities by speaking positively about the test taking experience.
Educationally yours,
Dex Baptiste
I.A. Principal